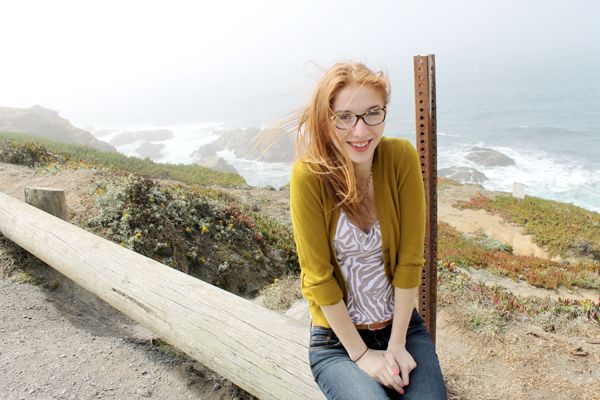 What better way to celebrate the first day of fall than brisk coastal weather and lots of fresh seafood, right? After the constant cat-induced stress of this last week, it was so nice to get away and just enjoy normalcy. Not to mention this was the perfect way to make use of my new Canon Rebel. I'm so in love that it's embarrassing.
Rocking my LOFT cardigan and tank, along with some adorable Lauren Conrad earrings. My necklace is something Ryan got me way back for our six month anniversary. It's still one of my favorite pieces.
Salt water taffy. So cumbersome to eat, yet so delicious. There are several taffy shops in Bodega, and just as many kite shops. Really making use of the windy weather.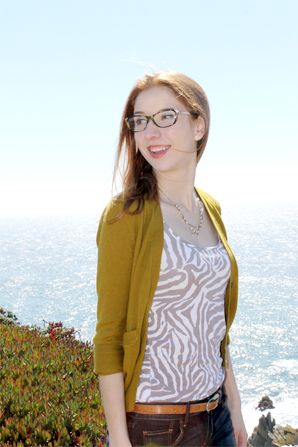 Of course, no trip to Bodega Bay is complete without stopping at the church from 'The Birds'. We actually got lucky. The church is normally closed to the public, but we showed up while one of the members was there preparing for the five o'clock mass. She told us all about the history and let us take a gander at everything. It was so immaculate inside.
Endng the day with an aperol spritz and some delicious pasta at
The Tides
.
How did you guys spend the first day of fall? I don't know about you, but this is my favorite season. It cannot cool down fast enough to please me.