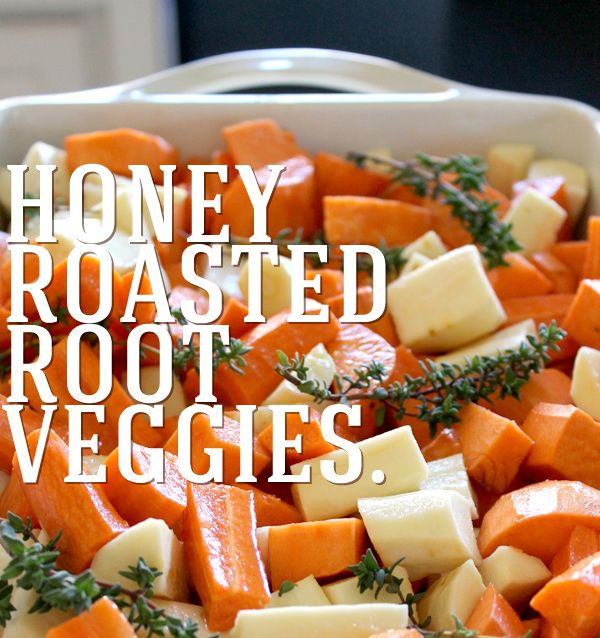 YOU GUYS IT IS OFFICIALLY THE HOLIDAY SEASON. Hope everyone had a food-filled Thanksgiving, and survived black friday with all of your limbs intact. I wanted to start the season off right with a recipe that has become my go-to dish for holiday dinners. It's got all the qualities you could want: it's seasonal, ridiculously easy, and tasty. I actually stole this recipe from a friend a couple years ago, and have since loosely followed the recipe from Miss
Martha
.
INGREDIENTS:
• 2 medium sweet potatoes
• 4 medium carrots
• 2 medium parsnips
• 1/2 cup walnut halves
• 1/4 cup honey
• 2 tablespoons extra-virgin olive oil
• Coarse salt and ground pepper
• 3 to 5 sprigs thyme
Peel and cut the veggies into ~1/2 inch pieces. I usually let my sweet potato pieces be a little thicker in comparison the the carrots and parsnips. They tend to cook a little faster, so you don't want them overly mushy.
Once everything is chopped, toss it into a baking dish. Pour over your honey and olive oil, but don't necessarily stay true to the measurements in the recipe. I had more veggies than anticipated, and it's not hard to guesstimate how much you need. Mix everything until it's evenly coated, then sprinkle with salt and pepper. Lastly, add the thyme evenly on the dish.
Heat oven to 375º, then pop that sucker in there for about an hour and ten minutes. About halfway through I usually take it out and mix up the veggies to recoat the top ones that may dry out a bit. Test it with a fork to make sure they're tender and boom, you're done.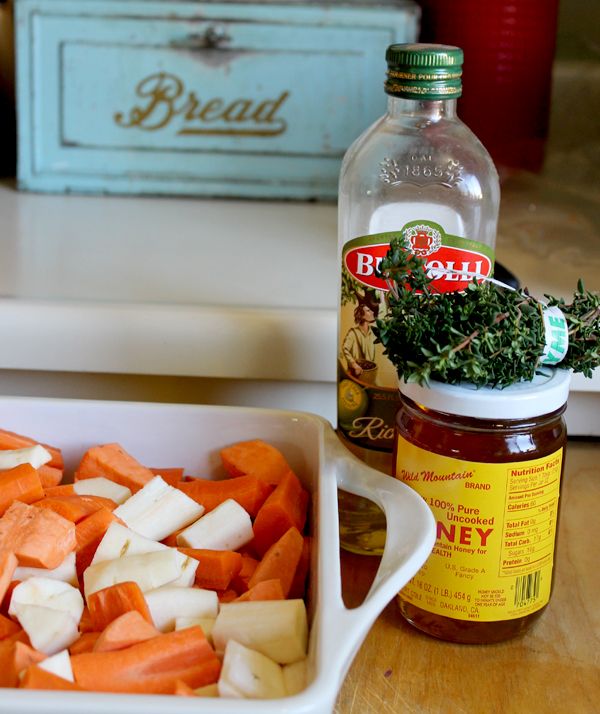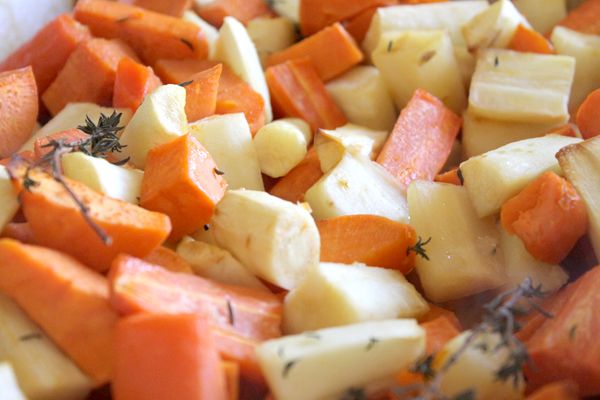 Yes, that's steam rolling off the dish in the last picture. You're welcome.