A couple of weeks ago,
Addiction NV
bestowed upon me some makeup and brushes to play with. I mean, look at all this stuff! I've been trying them out since then and I wanted to share what I got, with a focus on the things I especially liked. This one's a bit of a doozey so we're gonna have to put a break riiiiight about here.
Baby's Butt Age Erasing Face Primer
($45) - I'm not gonna say my face feels like a baby's butt after using this, because that would imply that I compared the two. Which is creepy on it's own, but more so when you don't have kids. What I
will
say is that my face did indeed feel very smooth and soft after applying this primer. It has a very similar feel to Smashbox's Photo Finish primer. It comes out of the tube a milky white, but quickly disappears on the skin. I work it under my Revlon Colorstay and didn't notice it causing any oiliness, so yay!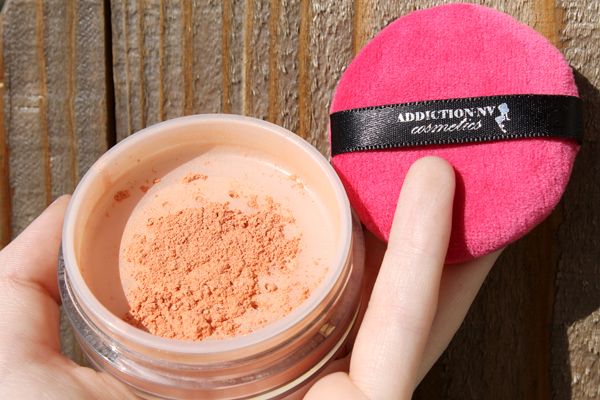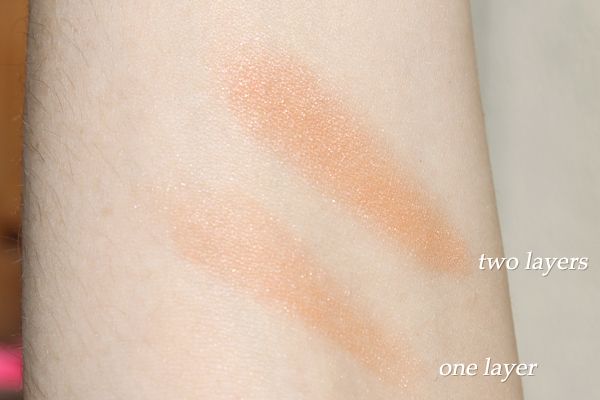 Get Cheeky Loose Blush in 'Pert'
($26) - The downside to this blush is that is really is not the right color for my face, which is a huge bummer because it's so pretty! It would look really good on someone with a warmer complexion. In the meantime, I can use this on my eyes or mix it really lightly over a cooler pink blush to spice things up a bit.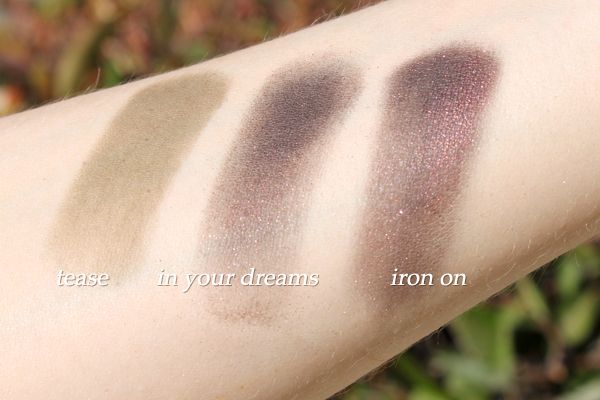 Hungry Eyes Eyeshadows in 'Tease' and 'In Your Dreams'
($10 per pan) - These eyeshadows are so nice and
pigmented
. I mean,
really pigmented
. The first thing that caught my eye was 'Tease', because I just don't have anything out of the range of my Urban Decay Naked Palette colors. It's a rich matte dark green color that would be a good alternative smokey eye for someone like me who can't really handle black or grey shadows without looking gothic. 'In Your Dreams' can be used in the same vein, but the gold shimmer in this dark purple make it a little more glitzy. Or something. Stick with me I'm not great at this! I do love this, and I can see it mixing well with my Naked 2 palette. This also looks like an exact dupe for the color 'Iron On' in Anastasia's Want You to Want Me palette.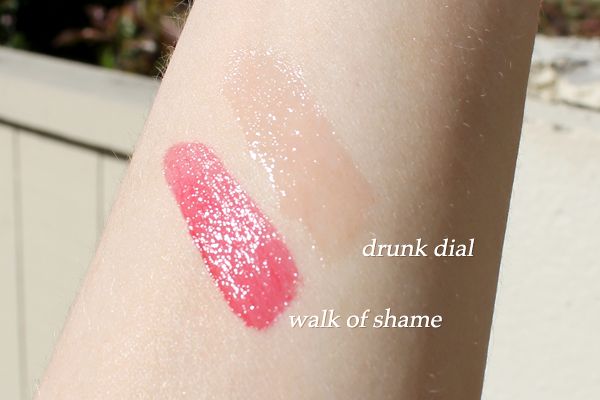 Lip Habit Moisturizing Lip Gloss in 'Walk of Shame' and 'Drunk Dial'
($16) - 'Walk of Shame' is a bright red that I would wear on it's own for a softer "bold" lip. I actually think it's a red/berry mix, but that's fine with me! 'Drunk Dial' is described as a "sheer peach". I was expecting a lot more color out of this but it really sticks to the "sheer" in it's description. I think this actually worked out in my favor, because this gloss in the bottle looks very similar to the loose aforementioned loose blush that ended up being too orange for me. So instead, I have a nice sheer gloss that can work over any lipstick. Everything happens for a reason, or something!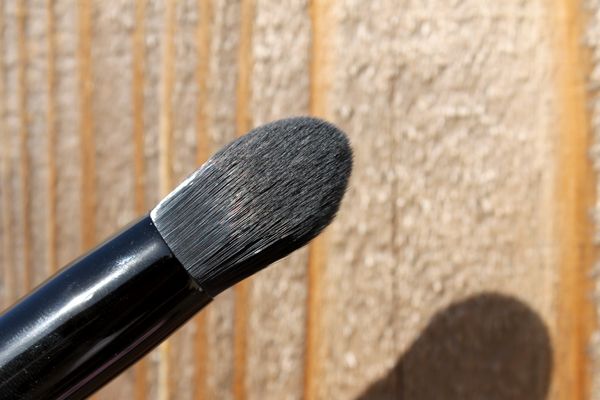 Tapered Blending Bullet Brush
($24) - What can I say? I love this nylon bristled brush for my under eye area. I didn't have anything to blend my concealer or apply setting powder with before this came along, and I have been very happy with it thus far.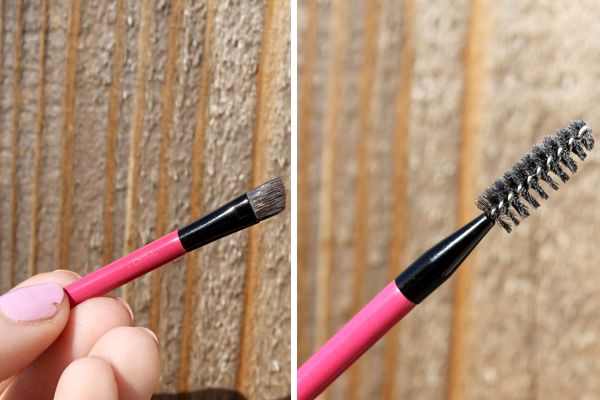 Dual Mini Brow Brush
($4) - 2-in-1 brushes that a) work well and b) travel well. Check annnnd check.
Tapered Crease Brush
($15) - I guess I didn't realize how few eyeshadow brushes I had, because this should be a run of the mill type of brush in most people's arsenal, right? Not in mine, apparently. My eyeshadow is gonna start looking a lot better now that I have this guy to blend everything together, which is does oh so well.
A big huge thank you to the ladies over at Addiction NV for providing me all these products! You can find them on on the world wide web at
Addiction NV
, as well as on
Facebook
and
Twitter
. In the couple of weeks that I've been checking in, they've had a ton of great sales going on (never seen a brand run a "buy 1, get
2
free" sale before on their products). They're located in Southern Califonia and have warehouse sales as well, so keep in touch with them if you live nearby for their next sale date.