Happy September! As promised, here's that adorable Old Navy tunic accompanying me for a saturday morning out to brunch with the boyfriend. This belt is kind of my go to piece for most situations. The best part? I got it for $0.60 at a thrift store. Yep, you read that right.
Never pay full price for a leather belt
, just go to t thrift store and look for little boy's belts. You'll find they'll fit your waist like they was made for it. I'm also wearing my new favorite super skinnies from Abercrombie. Finding jeans that fit me well in the knee is a challenge and a pet peeve of mine, so this recent purchase has made me very happy.
My jewelry breakdown:
- earrings: Fred Flare
- bracelet: Kate Spade
- necklace: Nordstrom. Fun fact, this necklace actually had two identical strands.
My rafiki
and I liked it so much we bought it, and her mom the jewelry doctor split it into two. DIY bff necklaces, boom.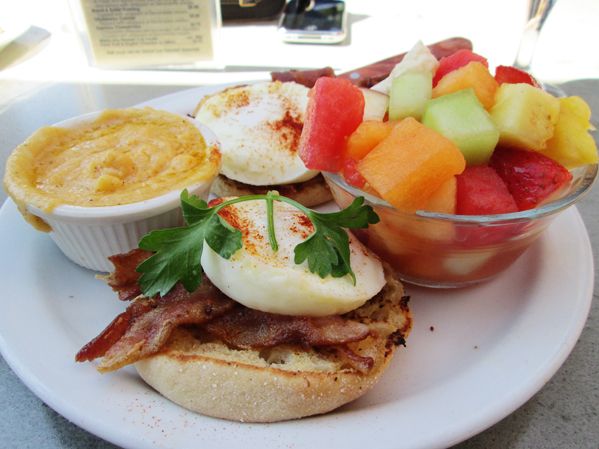 Brunch was at
Fox & Goose
, an English pub that serves up more mimosas than I thought were possible. We enjoyed a couple of Pink Panthers (champagne + lemonade,
hello
) and a Benedict Arnold. I've never gone wrong with anything I've ordered there, but the Benedict is my go-to.
Hope your Labor Day weekend is going splendidly for you all! Remember to stay safe and enjoy the weekend. All three days of it, if you're like me.