As a big ole fan of Revlon's Just Bitten Kissable Balm Stains, I knew it was only a matter of time before I bought a couple of the equally long-winded Covergirl Lip Perfection Jumbo Gloss Balms. They must have hired the same marketing person to name these things because
seriously
.
The two colors I picked up were Coral Twist (a warm pink with a tinge of orange) and Haute Pink Twist (a cool, very bright, pink). Want pictures? BOOM, done.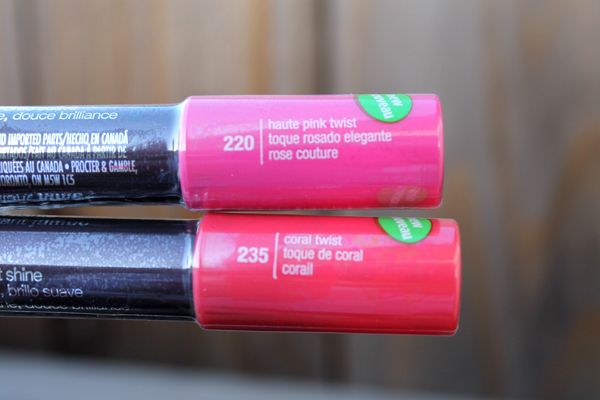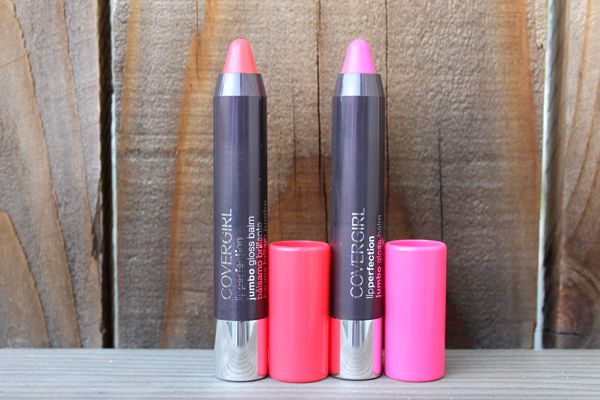 (Left to right: Coral Twist and Haute Pink Twist)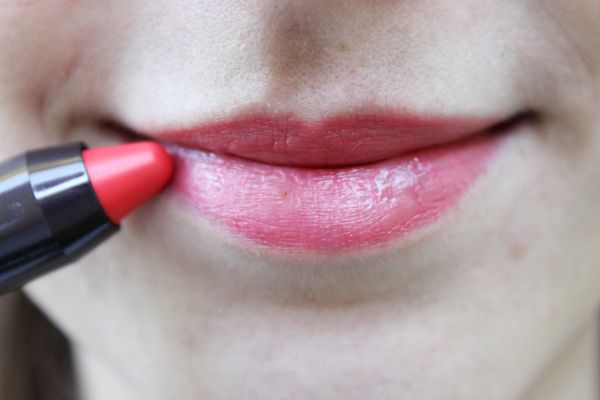 (Coral Twist)
(Haute Pink Twist)
Color options:
This collection has 16 different shades. Comparing them to the Revlon balm stains, I see more "wearable" colors for me in the Covergirl line. What I
don't
like is that the only place you can find the name is on the throwaway plastic seal. ...Really, guys?
Opacity:
Can't speak for all of them, but there is a lot of color in the balms that I got. The pictures show the color after two solid swipes. You can do a lighter touch for less or add on in layers, definitely.
Long lasting:
As with the Maybelline Color Whispers (which I reviewed
here
), I keep the one I'm wearing in my purse for reapplication. They don't stain you lips like the Revlon balms. (P.S. I would be very wary to leave these things in heat. They just scream "MELTABLE" to me.)
Overall:
Love 'em. What can I say? I can't get enough of these "not-lipstick" options that all these companies are putting out. They're so much more practical for everyday wear Haute Pink Twist is like, my new favorite thing. It's so bright but totally wearable. I can just throw on some mascara and this and I'm done.
is that easy and breezy or what?
Price:
$6.99 at Target. Usually about $8.99 at drugstores, but if you want multiple colors I would try that route because they're almost always BOGO 50% off, which ends up being a little cheaper. Also check the Sunday paper for those Redplum and P&G coupon booklets. I have a $3 off any two Covergirl items from those ads, and they put them out pretty regularly.
For real, though: I wrote this review on my own accord, with products I purchased on my own. All the opinions are my own and done just because I enjoyed it.